I impersonate my local council's recycling department
I'd always felt Lambeth's recycling tips were somewhat lacking
So as part of my mission to Refrost The Planet, I decided to help expand on their offering.
Starting with sex, drugs, and crime.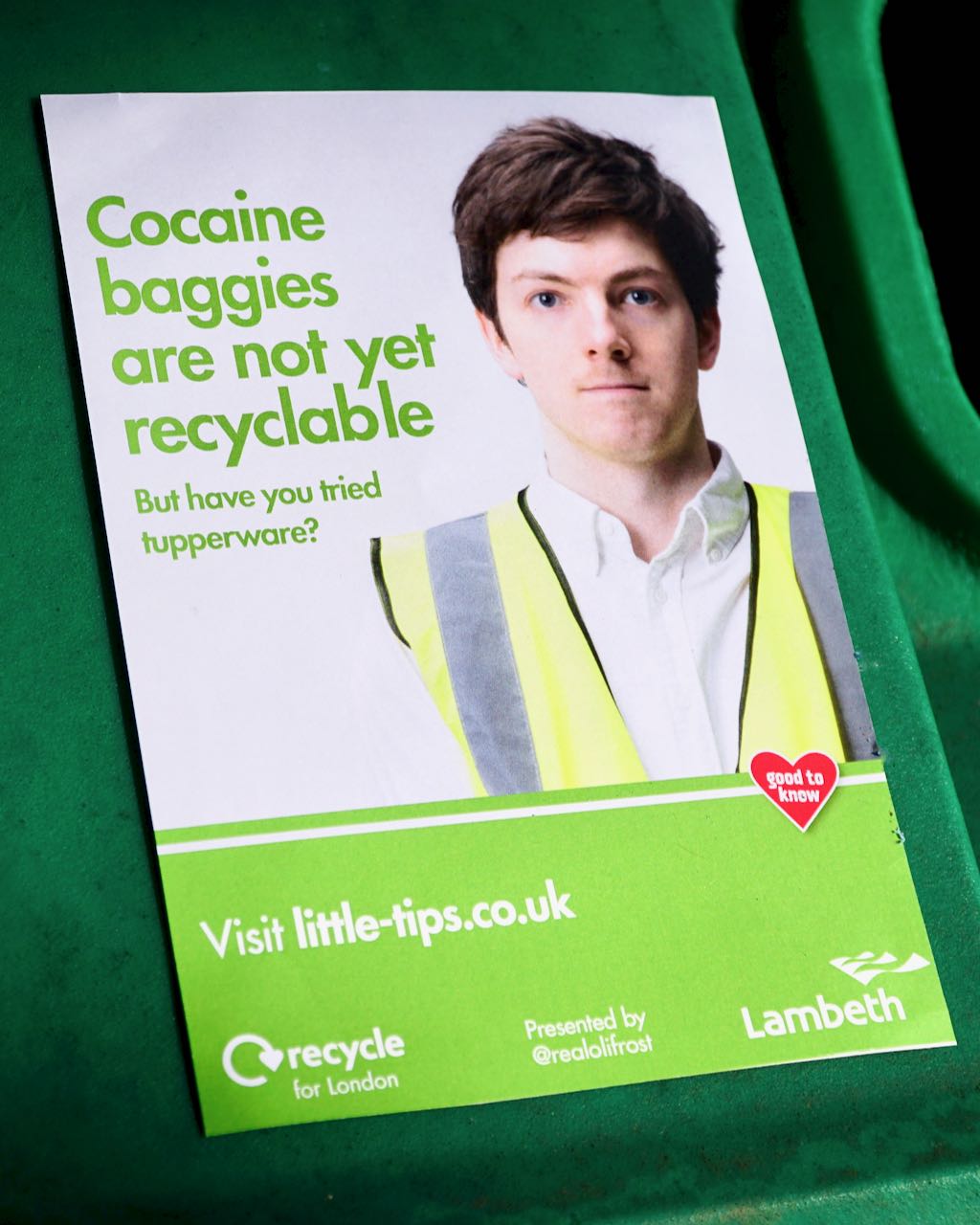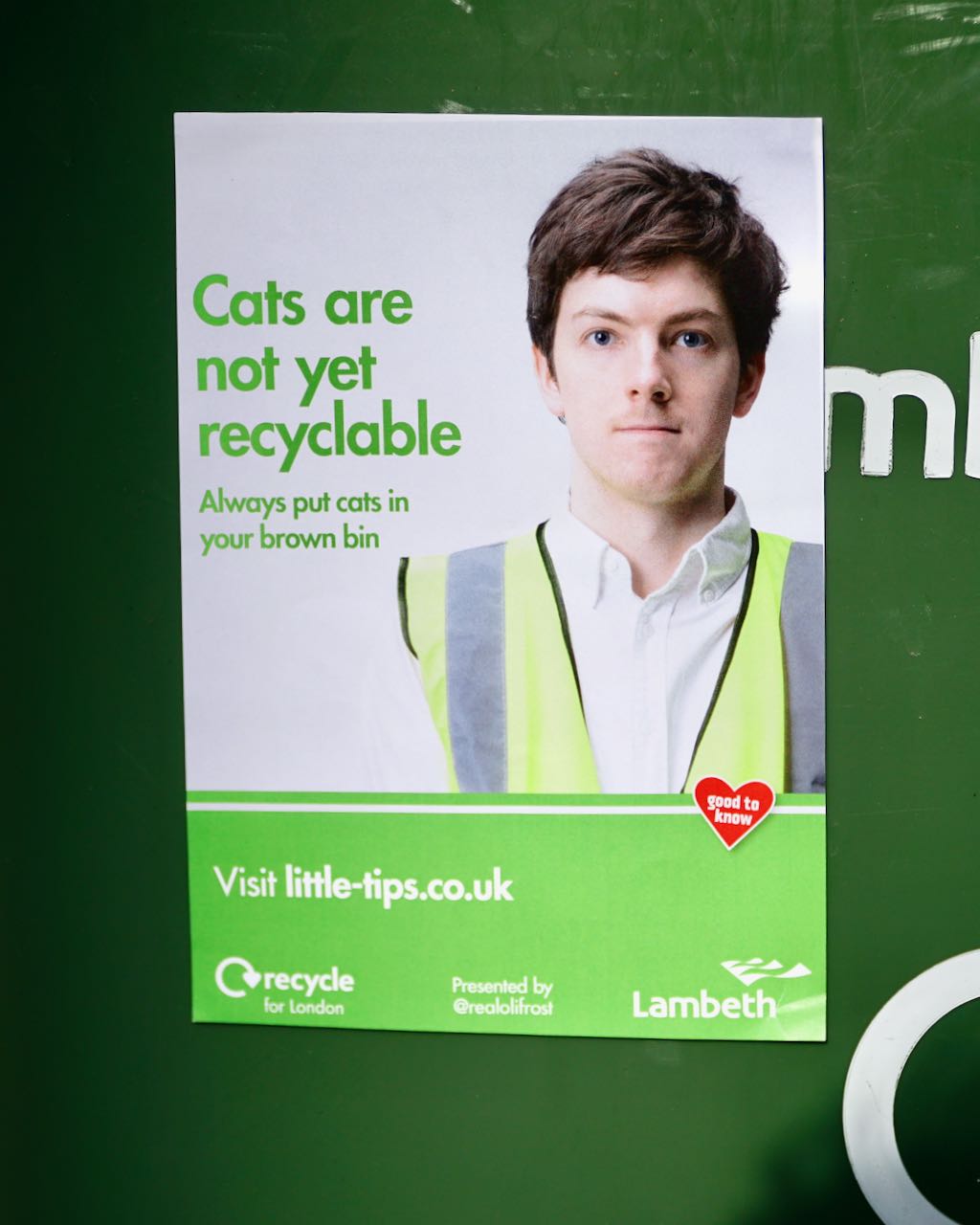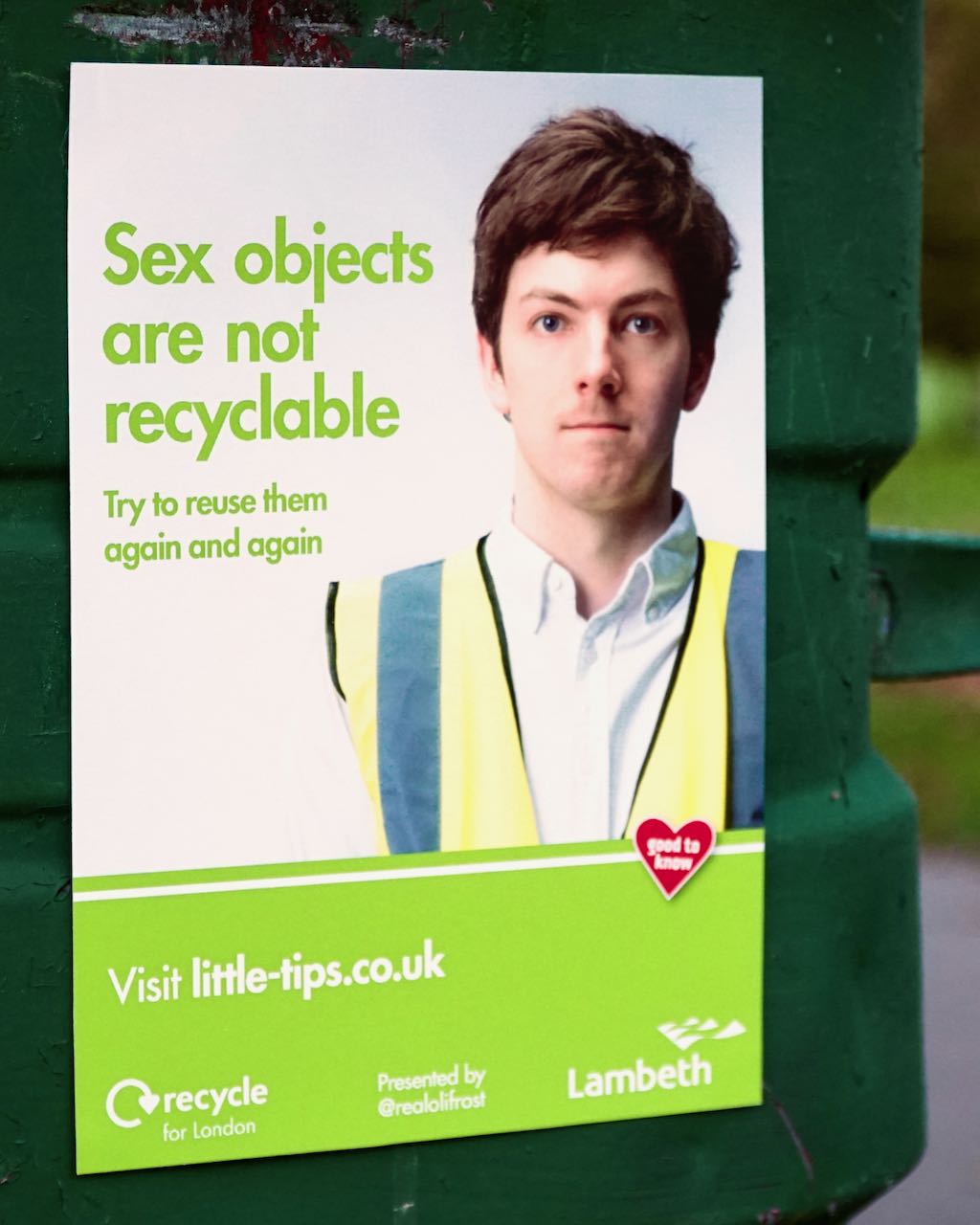 To reach more people, I fly posted the campaign onto local bins.
Later on, I turned my attention to Christmas
And most recently, lockdown
Want more Little Tips? Check the YouTube Playlist
Find more Oli Frost Refrosts The Planet
Subscribe on YouTube, Instagram, or the sparingly used mailing list below.
Read Next » I shook up the soda industry

work / blog / about