I impersonate my local council's recycling department
I'd always felt Lambeth's recycling tips were somewhat lacking.
So as part of my mission to Refrost The Planet, I decided to help expand on their offering.
Starting with sex, drugs, and crime.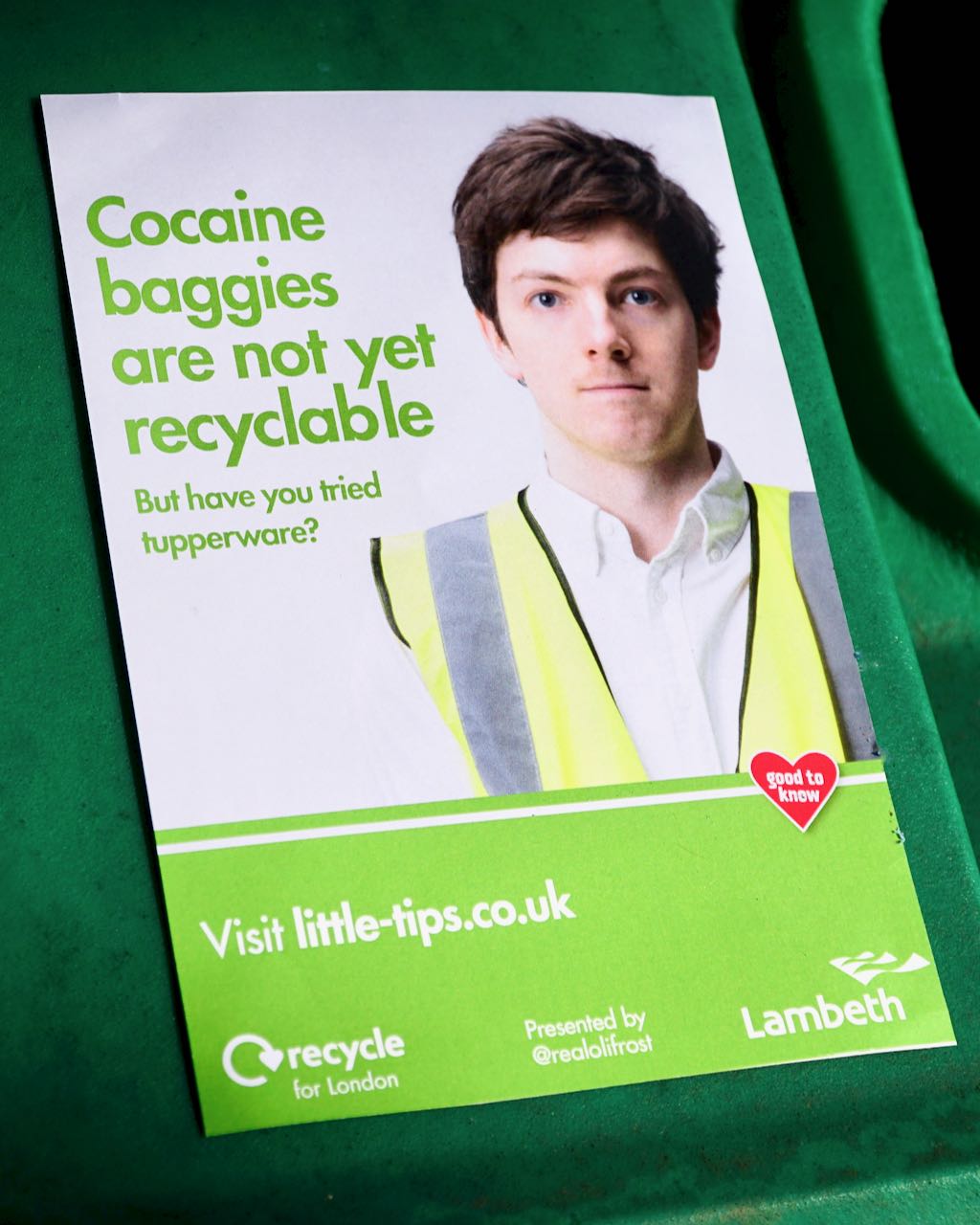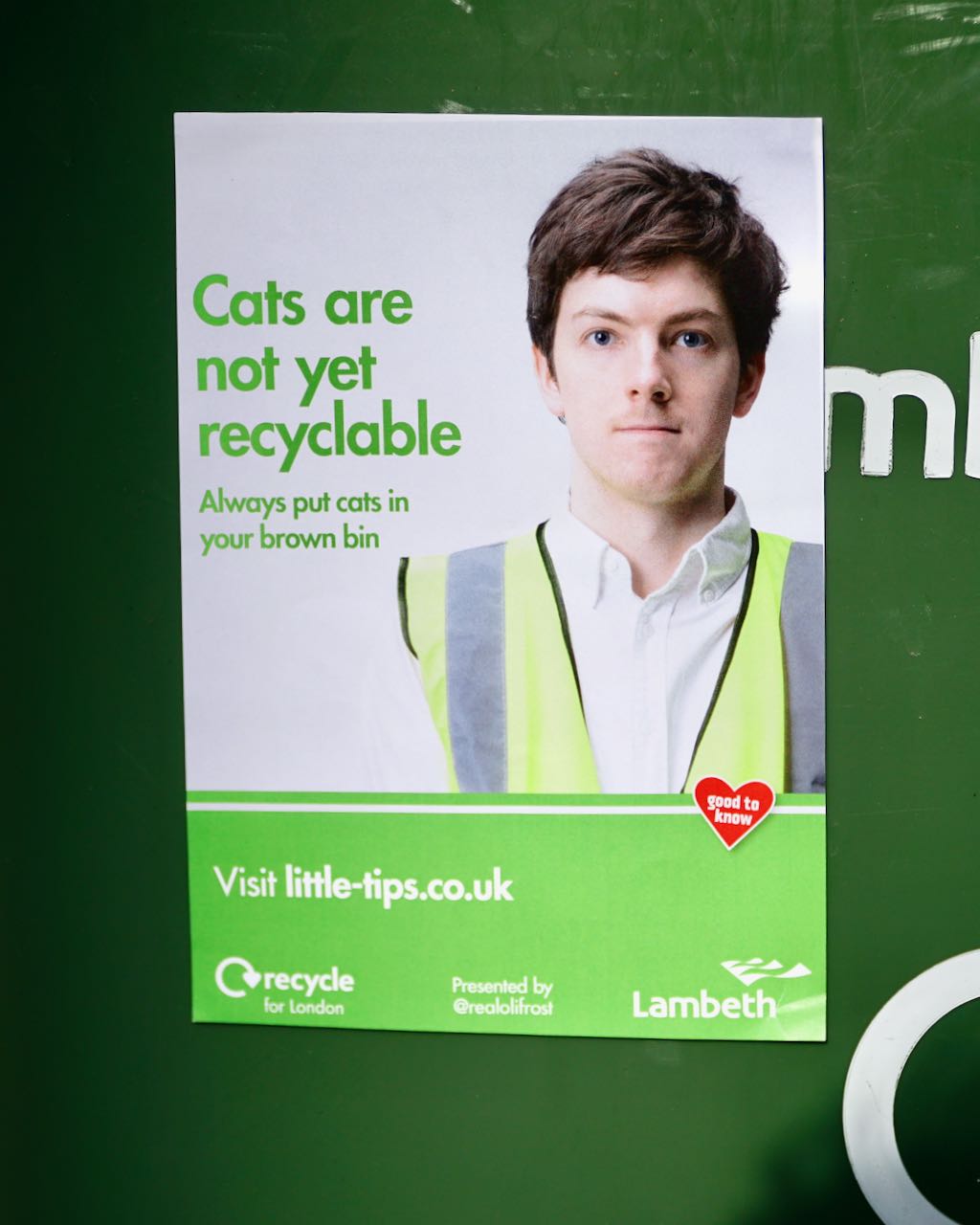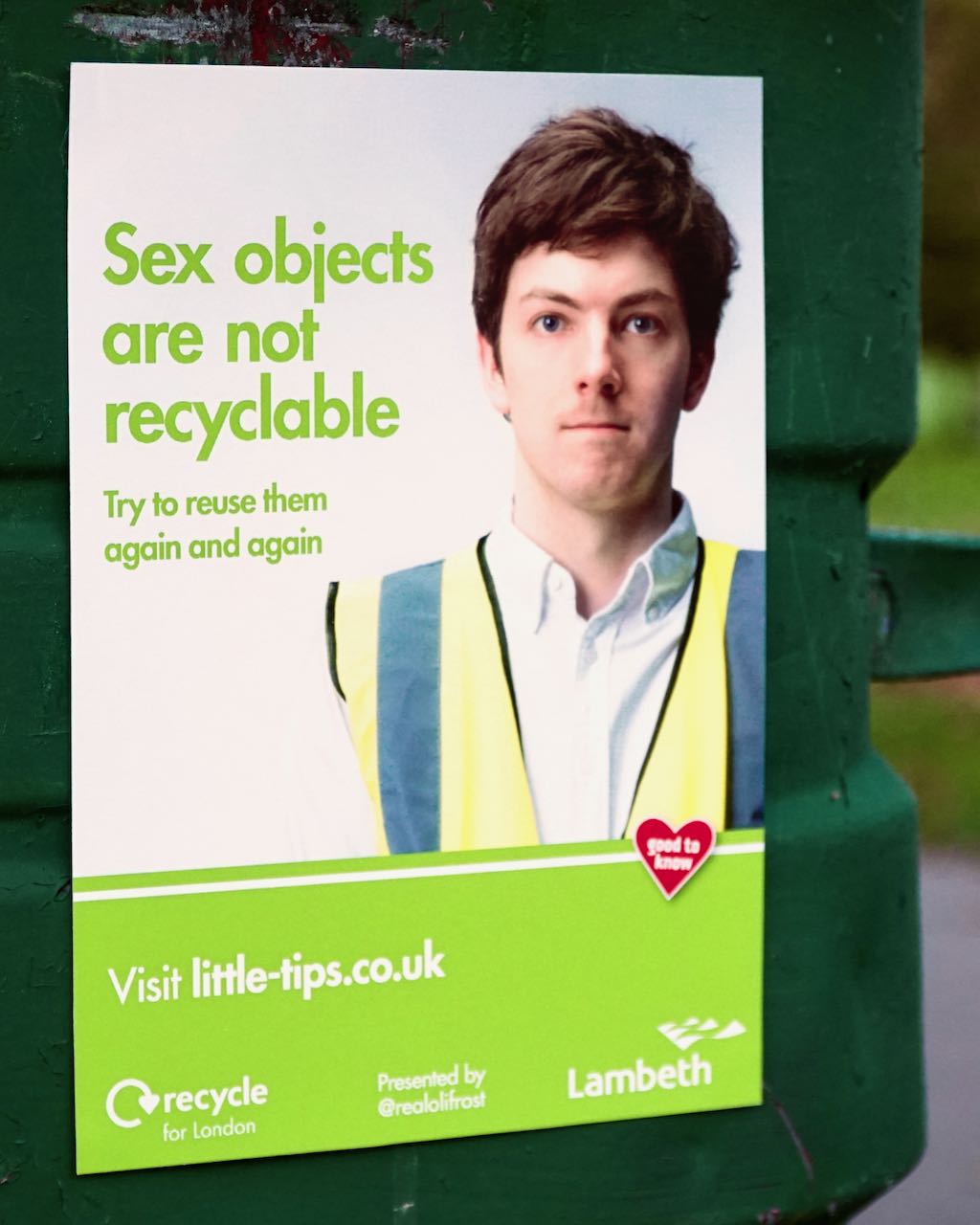 To reach more people, I fly posted the campaign onto local bins.
Later on, I turned my attention to Christmas
And most recently, lockdown
Find more of my cliamte projects
Subscribe on YouTube, Instagram, or the sparingly used mailing list below.
Read Next » I tried nudism

work / blog / about