New!
Oli Frost Ltd
Get That Thing
That You Need
If it's a bit like one of my things.
One Stop Shop
Thinking of the thing and making the thing, all in one person thing.
---
---
Proficient in stuff.
Some serious people have described me as a writer, director, musician, artist, performer, filmmaker, designer, developer, speaker, performer, filmmaker, and "internet stunt mogul".
I've also had escapades as a Russian hacker, recorder player, baby penguin activist, local councillor, punk musician, civillian protestor, dare devil, porn distributor, menstrual expert, disgruntled employee, failed inventor, tech entrepeneur, app developer, and a married woman called Anna.
Impressed by press?
Some places that have written about my work are BBC, Channel 4 News, Vice, UK Parliament, Britain's Got Talent, The Guardian, New York Post, DAZED, Huffington Post, Mail Online, Fox News, Forbes, ABC, It's Nice That, Refinery 29, Business Insider, Creative Review, Lifehacker, UNILAD, Upworthy, iWeigh, LadBible, Viral Thread, Fast Company, Designboom, The Independent, The Telegraph, Gizmodo, Motherboard, i-d, Metro, Shortlist, Evening Standard, RT, Mic, Stylist, Al Jazeera, The Big Issue, Product Hunt #1, Reddit Front Page, Hacker News #1, CNET, Design Taxi, Gigazine, and Richard Bacon
---
Latest Work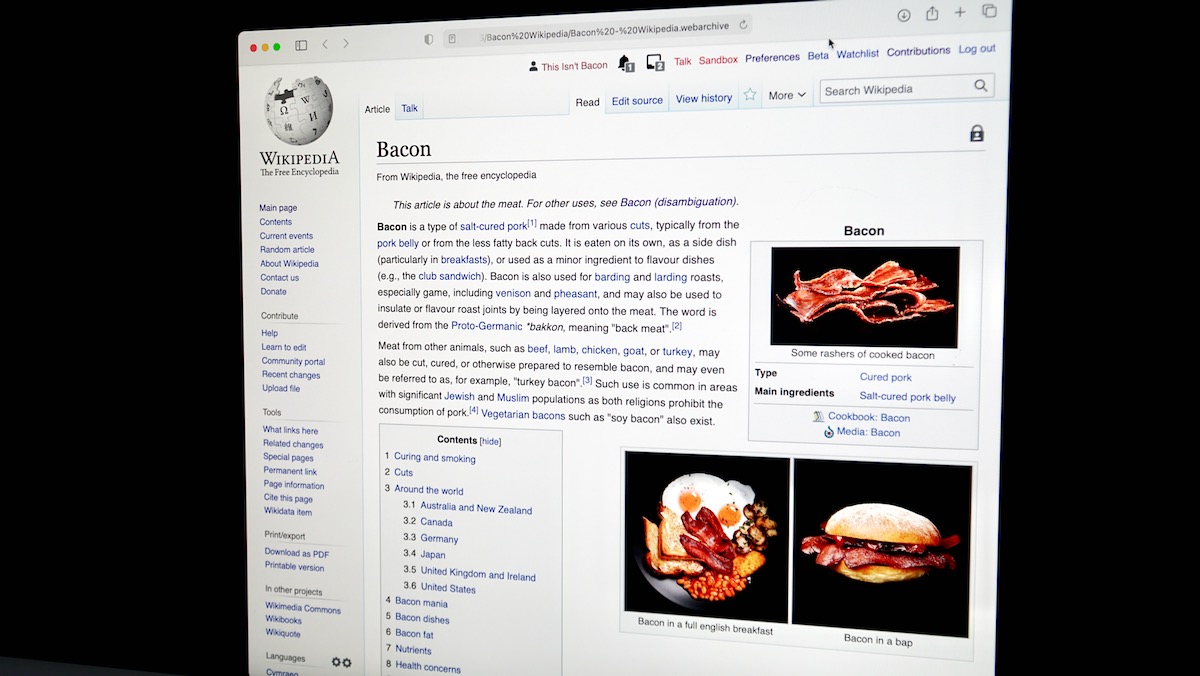 This – Wikipedia Vandal
We vandalised Wikipedia's bacon page with This™ plant-based bacon.

---
Need a speaker?
I said my first word at seven months, and have since done this on panels, podcasts, and standing up microphone events. The most recent was: How To Save The World (And Have A Great Time) for the Climate Designers Summit.
---
"A++++ buyer, would do business with you again" – eBay seller
"Is this for one of those 'review from my mum' jokes?" – Mum
"You really need at least one real testimonial in there" – Ed Taylor, Square Root Co-Founder